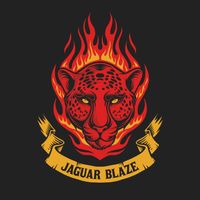 Tom Petty.
Tom. Freakin'. Petty.
Such consistently good songs over a long, long career. Very few lineup changes in the band. I had the privilege of seeing Tom & The Heartbreakers at The Palace of Auburn Hills in 2010. What an amazing show. We were stage left, up high (when you can't get close seats, I highly recommend getting sidestage tickets, up high. The view is great, 'cause you're close. You're just up high looking down on the stage.), and I have a clear memory of Tom walking over to stage left, looking up at those of us sitting way up there, and waving to us. Instant connection.
That's what's so cool about Tom. I mean, among a thousand other things. But Tom always seemed so connected to people. Watch any interview with him...or delve deep into his songs, and you'll see a man who never let "rock star" go to his head.
In the 70s, when lots of artists followed the trends from glam to punk to new wave (and let's not forget all the artists who fell into the "rhythmic rock" trap -- e.g. disco), Tom never lost his cool, never strayed from his roots. Even through the 80s and 90s, a couple of solo albums and a couple of small lineup changes, his albums remained remarkably consistent.
So anyway...why am I writing about Tom tonight? Because I'm waiting for the new Jaguar Blaze CDs to come from the manufacturer. And as Tom once said, "The waiting is the hardest part!"
I've been working on the new album since August 2016. There are a few reasons why this album has taken so long, which I won't get into right now, but even after waiting all this time...somehow waiting for the CDs to arrive in the mail is surprisingly difficult!
I guess I just can't wait for people to hear these songs. And I'm excited for everyone to hear Leandro sing for the first time. He's a perfect fit for Jaguar Blaze. If you haven't yet, Click Here to go to our Music Page, and you can hear a preview of the entire album!
To be notified when it's available for order, sign up for our email list by Clicking Here!